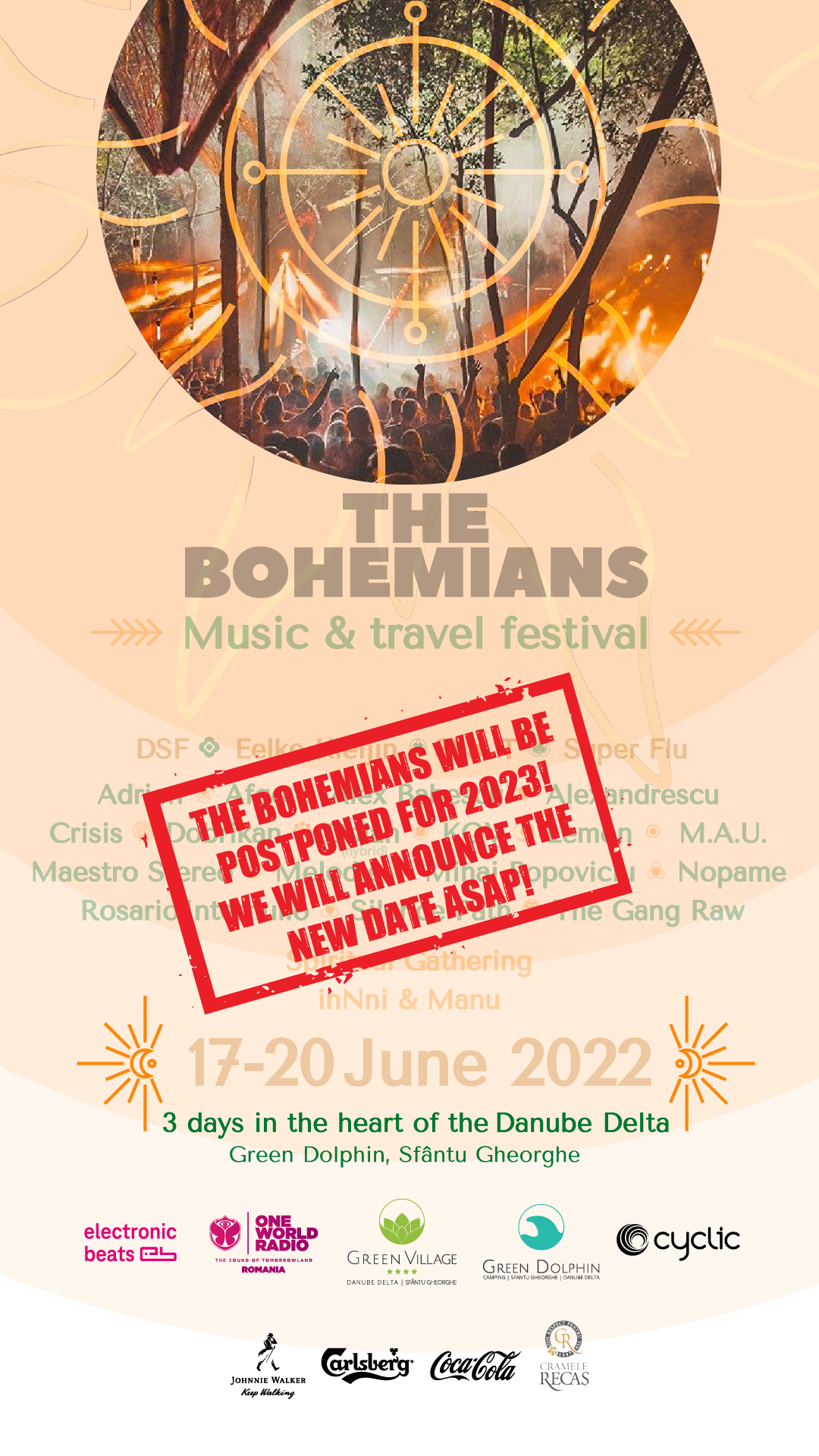 The Bohemians  – Music & Travel
Come find the Bohemian inside you in one of the wildest places in Europe.
Let's travel to the Danube Delta this summer for 3 days and 3 nights of love, music and nature in Sfantu Gheorghe, right where the river flows into the sea.
How to get there?
* by car up to Murighiol or Tulcea, where you can transfer to a boat
* by bus (Eurolines) to Murighiol and then by boat
Green Village 4⭐️ Resort
The place where the Danube meets the Black Sea means both a seaside vacation and an escape in the heart of the Delta. Choose the most beautiful accommodation in the Danube Delta.
Green Dolphin Camping Site
The right destination for those who miss the bohemian holidays, the endless and almost deserted beaches
55 HOUSES IN DELTA DUNARII
+ camping possibilities for a number of approximately 500 tents.
In order to book accommodation you haft to send an email after you purchase your ticket, with series & number at:
Green Dolphin Camping: events@greenvillage.ro ( only for tents @ Camping area)
For Green Dolphin ( Woden Houses ) + Green Village Resort use this link: https://www.greenvillage.ro
* select the period 17 to 20 june and add the promotional code: Bohemian
Festival Tickets
3 days pass
You can check and buy tickets by clicking on the button below